Horse Riding
Eco Friendly Real Estate Comporta Portugal: Horse Riding
The taste of freedom
Much more than a walk, horse riding around Comporta is an invitation to connect with nature and be part of it. You will be swept away by the warm wind, the endless landscapes and galloping horses which is as beautiful as it is invigorating.
Click or drag sideways to explore the materials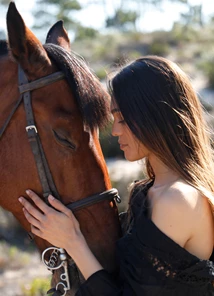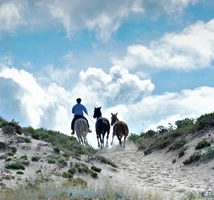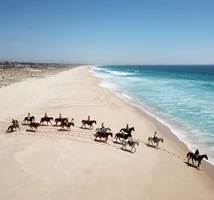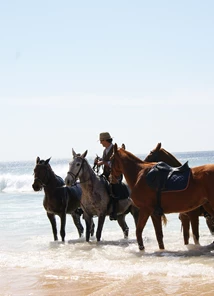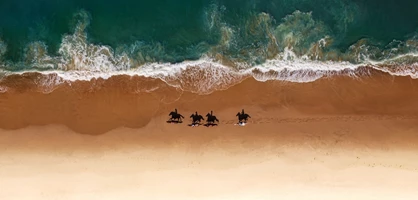 A magnificent trail
With the company Cavalos na Areia (Horses on the Sand) you will gallop through varied landscapes from thick pine forests and lush rice paddies and dunes with their unique vegetation. At the end, the beach. Ride along the seashore while the brine, foam and the wind in your face remind you how lucky you are to be here.

An activity for all
The horse rides are suitable for all ages and prior experience is not necessary. You can do it together as a family, with your group of friends, or even as a couple, with the warm, golden colours of the late afternoon as your backdrop. 

Try horse riding lessons
We will provide horse riding lessons. The lessons will be adapted to the experience of each person, whether taking your first steps or perfecting your horse riding technique.