Nature Made: Terras da Comporta
Your host, nature
From dream to reality. Just one hour away from Lisbon, on the Alentejo Coast, Terras da Comporta awaits you. A unique and innovative project, designed and developed for you.
The ideal place to embrace simplicity. The place where the refinement of subtlety will surprise you. The place where the Atlantic Ocean welcomes you.
Located on the edge of the Sado Estuary Nature Reserve, Dunas and Torre will be created in perfect symbiosis with the environment. These two urban hubs mirror the respect for those who live in, who arrive and who leave this magical place.
Comfort and well-being. Elegance and convenience. Safety and tranquility. Architecture and nature connect and captivate each other. Giving and receiving, a pure and authentic relationship.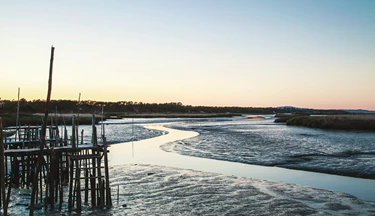 Side by side, the simplicity of waking up to the sound of birds and the serenity of a calm existence. At your door, life happens discreetly, quietly. All our modern-day conveniences are right there. Culture, sports, commerce, services. All you have to do is leave the house and enjoy the best of life.
Happiness lives here.