Wellness
Eco Friendly Real Estate Comporta Portugal: Wellness
Body and mind, in harmony
Dedicate time and attention to yourself. Rest your senses, strengthen your inner peace. Away from the hustle and bustle of modern times, rediscover (your) nature.
Click or drag sideways to explore the materials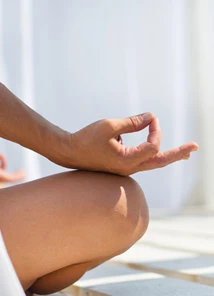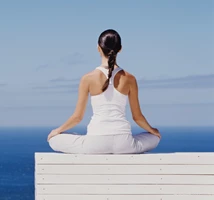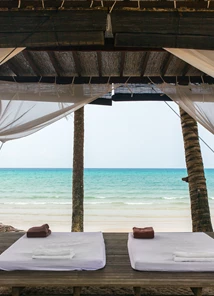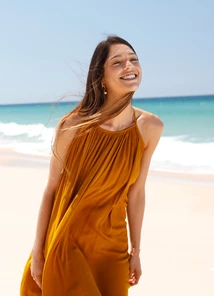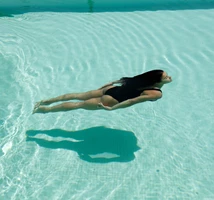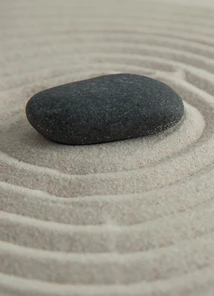 The sea and the wood will accompany you on a personal journey. The return to origins with the help of yoga. Dive deeply into relaxation with our massages. Discover the healing power of acupuncture. Let yourself be guided on a journey of self-knowledge during a meditation class.
Find your path. Relax and enjoy our haven.

Yoga
Attain your balance by uniting body and mind. Originating in India, this ancient practice is a relaxing way to start or end the day. For all ages, it offers calm and serenity to its practitioners.

Massages
Surrounded by silence and nature, surrender to the hands of our experienced therapists. Enjoy personalized treatments and individual programs, with natural and ethical products. It's time for inner peace.

Accupuncture
Discover the benefits of an ancient technique from traditional Chinese medicine. With the help of specialized professionals, promote your complete physical and mental well-being. East and West complement each other at the service of your health.

Meditation classes
Comporta is the ideal stage to applaud nature's details. During our meditation classes, relearn how to use your senses and free your mind. Here there is space to simply be.
Ideal beauty is in its calm and serene simplicity.